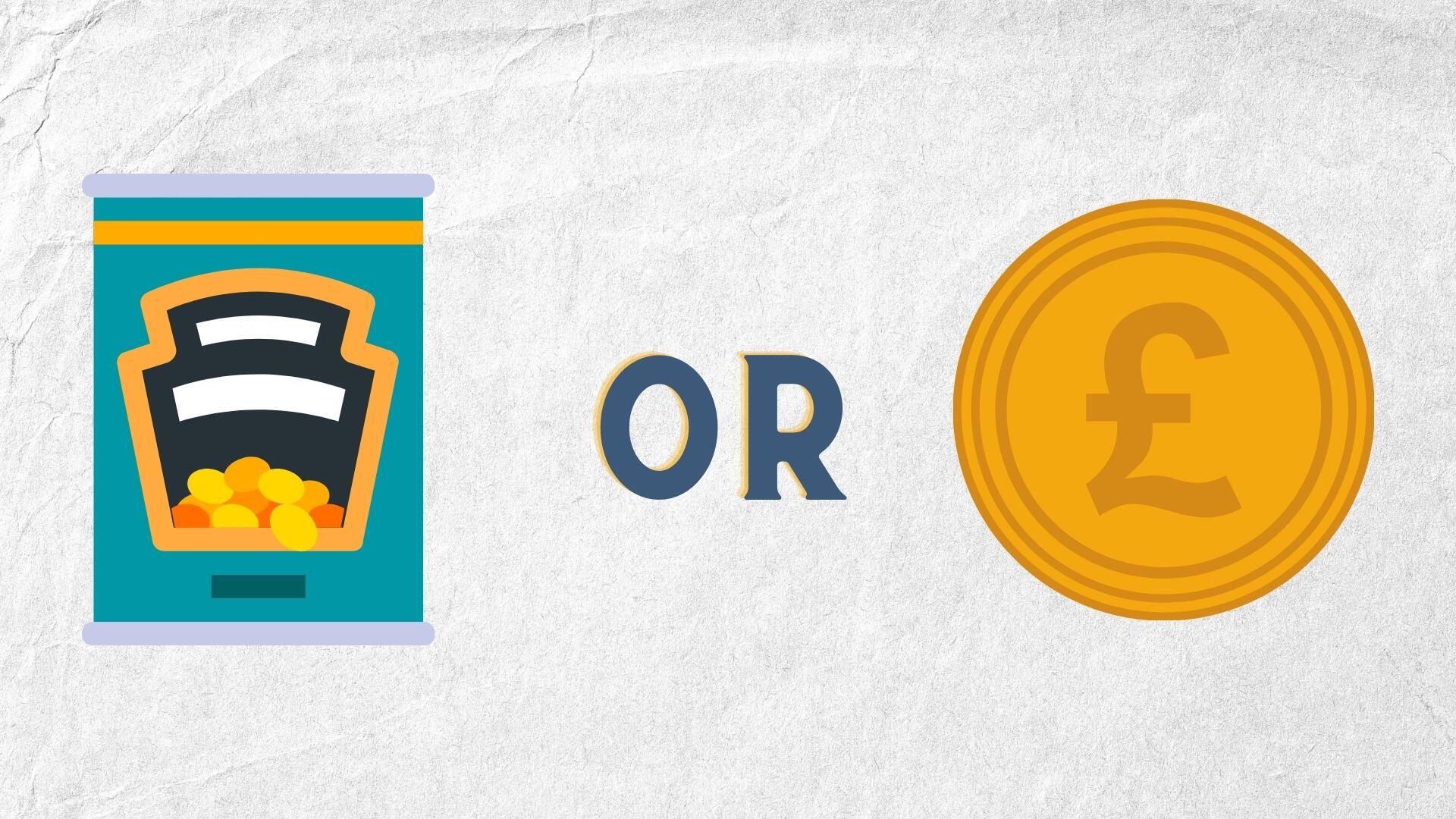 Us Brits are not really good at talking about money. But in the charity world, securing money is important. It's obvious that charities need money in order to carry out their work and The Parish Trust is no different.
In 2020, our income was made up of the following…
Grant Funding (all income described as a grant, no matter its value) 80%
Donations from individuals, companies, and other organisations 15%
Other income (including sales, service charges, and fees) 5%
This made up a figure of just over £190,000. It seems like a lot of money, but really, The Parish Trust runs on a budget. We try to be savvy in the way we use our funds and we carefully research costings before we purchase things. Moreover, £190,000 for a year's work actually represents good value for money.
In 2020, the main bulk of our work was helping people in need through COVID-19 by offering them food parcels, prescription delivery services, and pastoral care over the telephone. In total, we helped 9222 people. If we do some really basic maths and divide our total income by the number of people we helped through the CARE Project, it comes out at £20.69.
In other words, it cost us £20.69 for every person we helped.
Of course, this is a very simplistic way of looking at things, and The Parish Trust not only helped people in 2020 through the CARE Project, but we also provided training, opportunities for young people, volunteer opportunities, employment, and other services such as Christmas carol singing, networking, and support systems through our various referral partners.
But all this comes at a cost. In order to do our work there are statutory things that have to be in place in order for us to function. Here's just some of the things we have to think about and cover the costs for on a daily basis:
Utility bills (Gas, Electric, Water, Telephone, Broadband)
Fuel
Insurance (Charity insurance, employer liability, vehicle insurance, volunteer insurance)
License fees for our software packages
Our Website fees
Photocopier bills
Stationery
Staffing Costs
Transaction fees for online payments and donations, Caffi Caredig purchases
Food when we're low on ambient food donations
Project development
Safeguarding (DBS checks)
Staff and Volunteer Training
Equipment
Depreciation (of vehicles and IT equipment etc)
Maintenance (of building, MOT/Servicing of vehicles)
Accounts Examiner fees
… and lots more!
So where does the opening question come from – Beans or a Quid?
Well, one of our main projects as a charity is the CARE Project which has become one of Caerphilly County Borough's largest food banks. Food banks, whilst being a sad necessity, are well supported by the general public in the form of food donations. We're always grateful for ambient food donations here, and it's a great way of involving yourself in charitable work and ensuring that you're directly helping those in need.
But… supporting a charity financially (and regularly) can give some added benefits. So let's compare some beans and a quid.
Whilst researching for this blog post, I found out that Sainsbury's do a 4 pack of baked beans for £1. Not bad. There are other options available, but for the sake of my demonstration, £1 is a nice round number to work with!
Let's say that Mrs. Jones went on her weekly shop and bought a 4 pack of baked beans for £1. She could donate this 4 pack of baked beans to us, and those beans would help to feed a family for one week. The benefit of Mrs. Jones doing this is that she has control over how the charity utilises her gift, and she knows that the beans she buys will go directly to a person/family in need.
Looking at it another way though, she could save the trip of coming down to the charity to drop the beans off and donate the £1 directly to the charity instead.
What would be the benefit(s) of this?
Well, firstly, it means that the charity will have a better idea of what funds it is likely to receive from the General Public, especially if Mrs. Jones decides to donate £1 regularly through online giving.
Secondly, as Mrs. Jones has a job and she pays tax, she is eligible to give the charity an extra 25% on top of whatever she donates at no cost to her through GiftAid. This is where the Government pledge to give an extra 25p for every pound donated by a tax-paying citizen. In other words, by donating £1 directly to the charity, Mrs. Jones would, in effect, be donating 5 tins of beans rather than 4.
Thirdly, by donating £1 to the charity rather than the beans, Mrs. Jones is giving the charity flexibility to put funds where it is needed. There's no point in tonnes of beans sitting in our food hub if there isn't enough money to pay our Community Worker to dedicate a full time job to ensuring the smooth running of the food hub (as well as other projects we run) which will ensure volunteers are on hand to collect and sort the beans, and then pack them into a food parcel which our volunteer delivery drivers will deliver to the family who have requested help from us.
Fourthly, Mrs. Jones' financial support shows to the Charity Commission, grant funders, and the public that people trust and support the charity enough to trust them with financial gifts. This means that the charity is more likely to receive grant funding as grant funders look favourably on charities that are financially supported by a large group of stakeholders. This in turn secures the charity's future and enables it to develop its work.
In conclusion then, beans or a quid?
Well, that depends on you, dear reader! There are benefits to either option, but if you're able to, a regular financial donation to the work of The Parish Trust will enable us to secure the future of the charity and grow it so that we can continue to make a difference. Beans are great and we never say no to food donations, but financial donations have added benefits that beans (or any other food donation), tasty though they may be, cannot provide.
If you'd like to make a regular financial donation, then all you need to do is click the "Donate" button at the top of our website and follow the instructions. Alternatively you can contact us for other ways to give financially.
If you'd rather donate food, you can do so by dropping it in our bin at The Parish Trust offices between 9am and 5pm Monday-Friday, or you can look out for our CARE Collections where volunteers collect food donations from your doorstep.
Whatever you do, you'll be helping us make a difference in the lives of many, and for that, we're truly grateful.
Of further interest...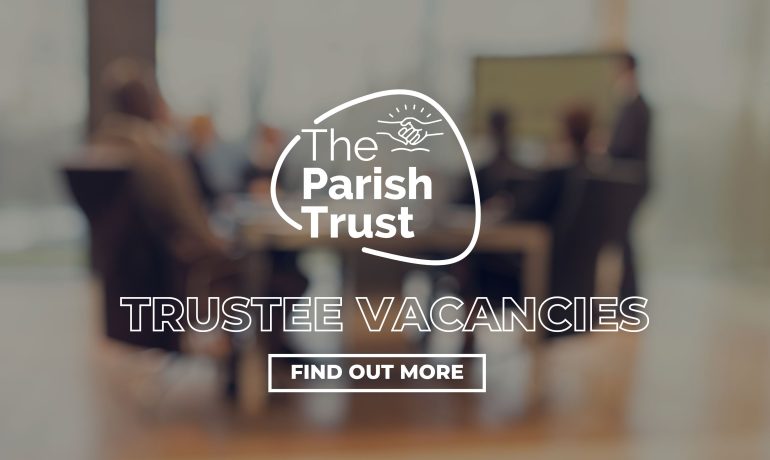 May 23, 2023
The Parish Trust, a well-established Christian-based organisation, is excited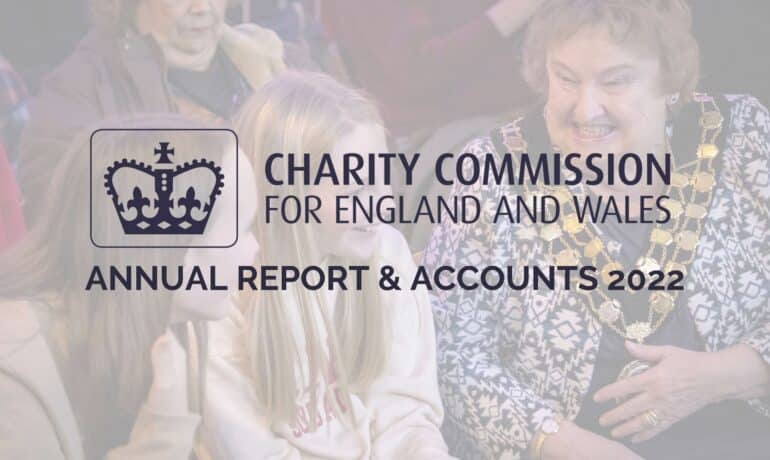 February 14, 2023
The Parish Trust is pleased to publish its Annual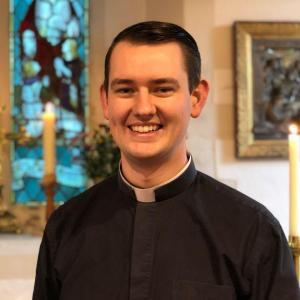 Written by
Rev. Dean Aaron Roberts
Rev. Dean Aaron Roberts (BA, MA, Cert.RSCM) is the Founder and Chief Executive Officer of The Parish Trust. Prior to his current role, Dean was the Chair of Trustees for the charity. Dean has worked in a ministerial role as an ordained minister. He also holds a position at Aneurin Bevan University Health Board as a Chaplain. He is the Vice Chair of Governors of a primary school, and has served on various Boards and Committees throughout his career. Dean is a member of the Association of Chief Executives of Voluntary Organisations (ACEVO)