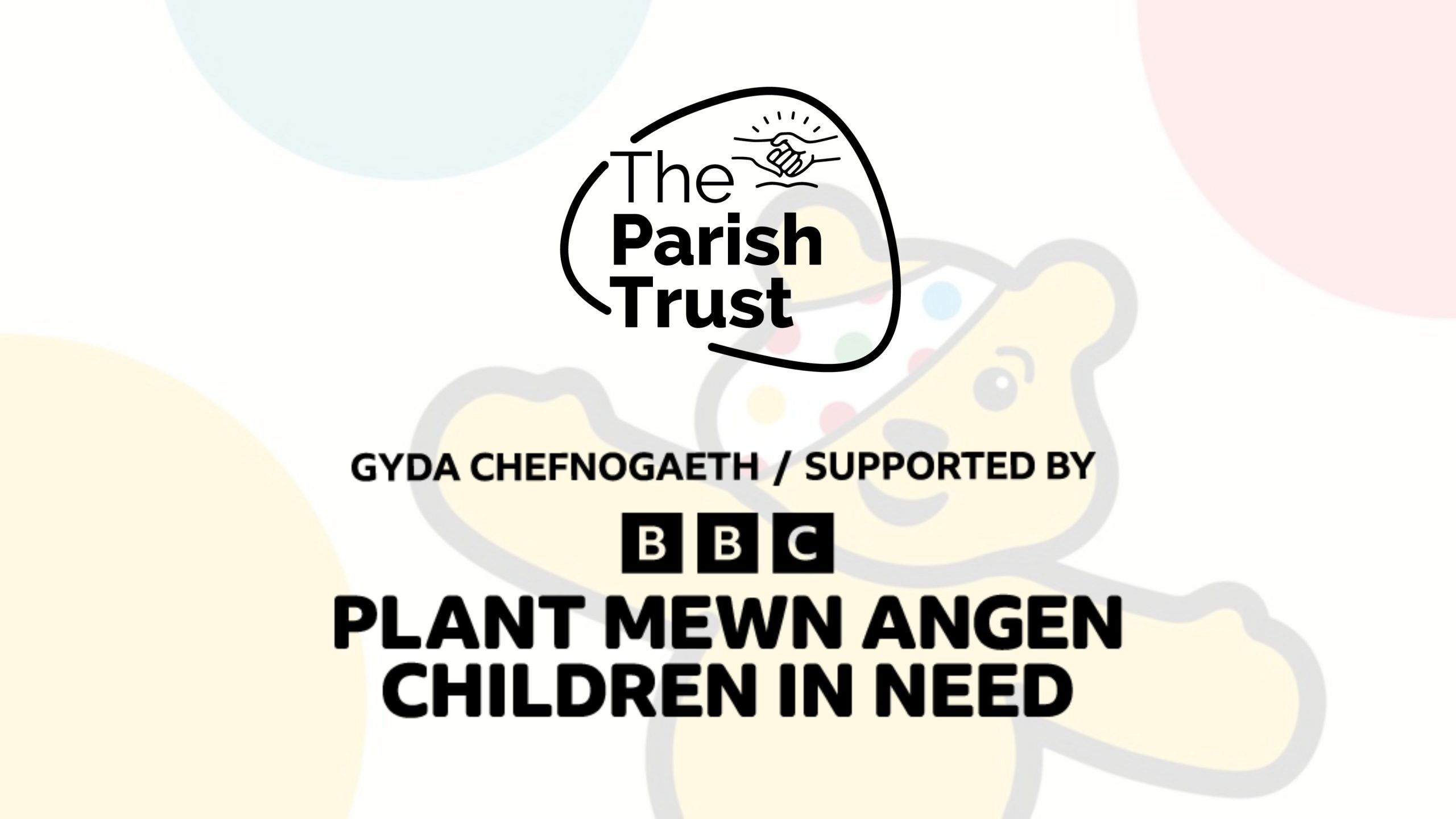 Amidst the heartwarming efforts of countless individuals this Children in Need day, The Parish Trust is elated to share a momentous development that promises to shape the future of our commitment to the youth and children of Caerphilly.
Children in Need has awarded The Parish Trust £90,000, propelling us toward an even brighter horizon over the next three years.
Carrie Gealy, our Youth and Children's Engagement Officer, said,
This funding is a true game-changer for us. It empowers us to not only sustain but expand our programs, offering even richer experiences for the children and young people in our community.
The Parish Trust offers a weekly youth club which aims to build meaningful connections with young people in the community and provides opportunities for them to be active citizens and express their interests, and their thoughts and feelings in a safe space. Alongside this, we offer a weekly Games Club for children aged 4-12, where we play games, create themed crafts and provide snacks. The community that has been created at Games Club offers parents, grandparents and guardians with a space to have a chat and relax whilst their children play, which may have been their only opportunity to relax that day.
Because of this vital funding, we are able to not only support children and young people, but support their families too by offering them a community space. Over the Christmas period, in collaboration with local parents, we will be hosting a movie night for children and their families, where we will all bring snacks and celebrate Christmas together as a community.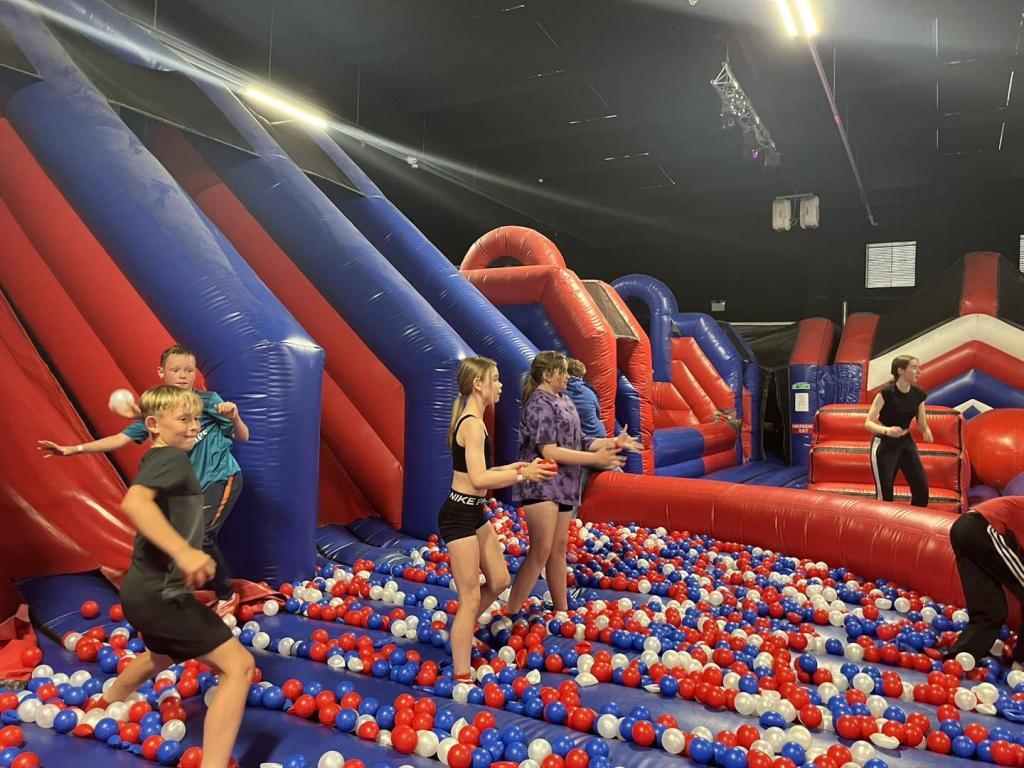 Rev. Dean Aaron Roberts, CEO, added,
In these challenging times for charities, the support from Children in Need is nothing short of a lifeline. It not only strengthens our existing initiatives but also underscores the profound significance of our commitment to the youth and children in our service area. My children take part in fundraising for Children in Need, especially through their school. Now, I have personal experience of not only fundraising for Children in Need through my boys and their fundraising activities, but I am now part of a charity that has received some of this much needed funding so that we can transform a community. It truly is heartwarming.
Receiving funding from Children in Need is no mean feat, with a rigorous assessment process. The successful bid demonstrates to the general public that we are an organisation that are transparent, safe, and demonstrating good impact. I am very thankful to our Board of Trustees and to both Staff and Volunteers who continue to strengthen the charity and work to make it the robust and credible organisation that it has become since founding in 2019. We now look forward to working with Children in Need over the next three years to ensure the funding is well utilised, and that tangible differences can be seen in the lives of young people and children through our work.
Diane Brierley, Chair of Trustees, echoed the sentiments, saying,
The trust bestowed upon us by Children in Need is genuinely humbling. This funding enables us to continue making a lasting impact on the lives of children and young people in Caerphilly.
This monumental announcement arrives as especially welcome news and has been a morale booster for all stakeholders after the charity received news that The Parish Trust is to leave its current HQ, St. Thomas' Church in Trethomas. Negotiations for a flexible lease are currently underway with the Church in Wales, which will provide the charity with crucial time to secure alternative premises. More news on this is expected shortly.
Whilst the grant from Children in Need is very welcome news, The Parish Trust is in need of additional funding as the charity grows and grapples with rising costs and all the costs associated with moving operations to another building.
With that in mind, we are relaunching our 'Feed a Fiver' campaign. This initiative invites people to contribute just £5 a month – equivalent to giving up a coffee shop indulgence or a takeaway meal once a month.
Particularly at this time, your 'Feed a Fiver' contributions will go beyond supporting ongoing projects; they will play a crucial role in securing a new building and ensuring a brighter future for our community.
Here's how your 'Feed a Fiver' can make a lasting impact:
1. The CARE Project (Food Bank): Ensure no one in our community goes hungry by supporting our robust and sustainable food bank.
2. Enriching Lives Programs: Empower individuals to make a positive difference through training, apprenticeships, and meaningful initiatives that contribute to societal betterment.
3. Wellbeing Initiatives: Support mental and emotional well-being through programs like our community choir and support groups, fostering a sense of connection and resilience.
Moreover, 'Feed a Fiver' donations contribute to the core functions of the charity, covering utility bills, stationery, fuel for our delivery van and minibus, and subsidising events to ensure they are low cost or even free for the community. We are extremely thankful to those who are already part of the scheme, and have, to date, raised over £2,500 towards the work of the charity.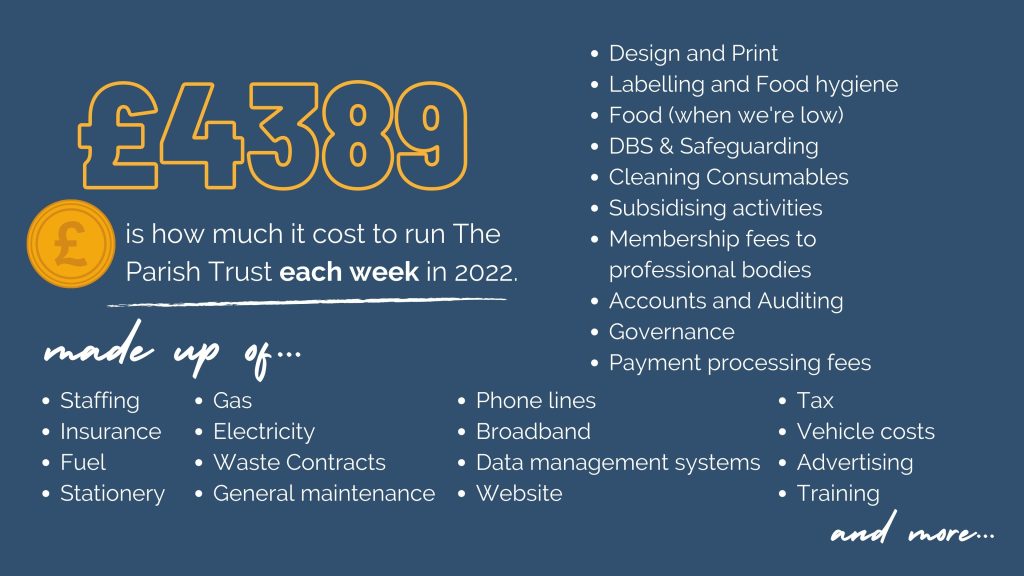 Your participation in Children in Need activities today to raise money for charities like us is very much appreciated. We are now hoping that we can extend an invitation to Caerphilly residents and beyond to join our 'Feed a Fiver' campaign to ensure long-term stability for all the charitable work we provide, accessible to over 54,000 in the CF83 postcode area.
Together, let's ensure the success of these projects and secure a brighter future for the children, young people, and the entire community we are dedicated to serving.
Thank you for being a crucial part of The Parish Trust's transformative journey.
Of further interest...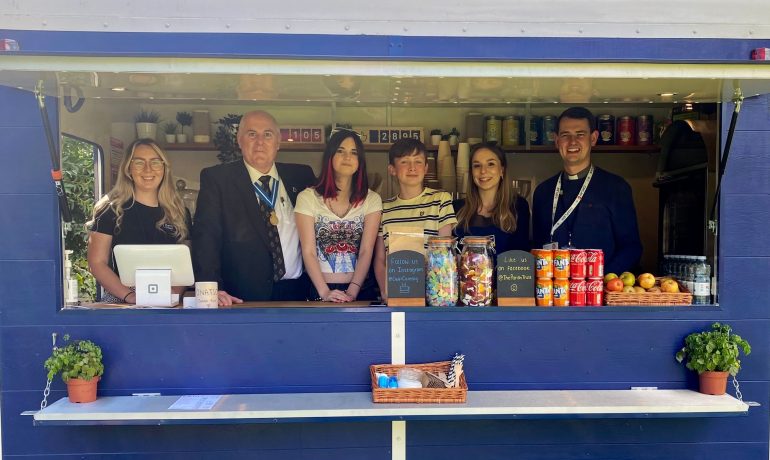 August 16, 2023
A distinguished presence graced The Parish Trust this week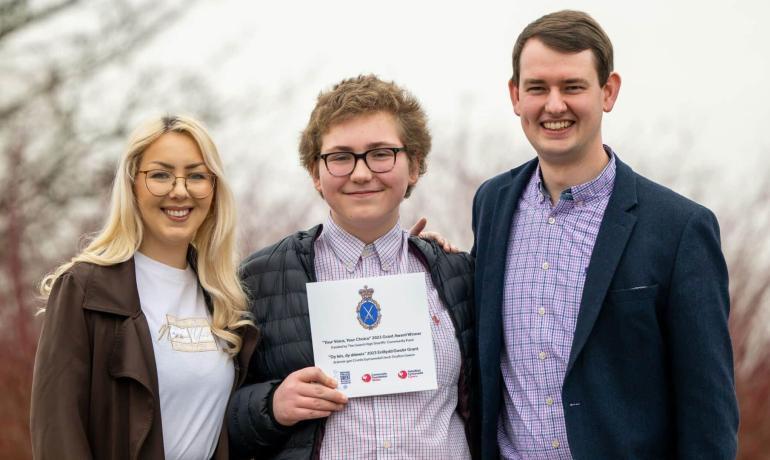 March 15, 2023
On Saturday 4th March 2023, The Parish Trust pitched