It is now Day 5 of the CARE Project – the initiative set up by the Bedwas, Machen, Michaelston-y-Fedw & Rudry Parish Trust (i.e the Local Church) to help those in the greatest need during the Coronavirus Outbreak.
The CARE Project has been providing services to anyone in our community who is self-isolating, alone, elderly/frail, highly likely to catch COVID-19 and get seriously ill, or financially disadvantaged.
We are providing Food Parcels, Click & Collect Deliveries, Prescription Deliveries, a Listening Ear, and the support and care of the Local Vicar during this time. Here are some of this week's top news headlines from us:
We now have

72 Volunteers

on our books
At today's count, we have 72 people signed up to volunteer in some form or another. Out of those, 28 have signed and returned their volunteer agreement form so that they can actively start working in the name of the project.
We are adamant that this must be completed for safeguarding and security reasons.
We are encouraging all volunteers who have not done this to make it a priority, and to log in to the volunteer resources in order to start helping us.
We are aware that since signing up, some volunteers are now saying they are stepping away due to needing to self-isolate. With that in mind, we are still in need of volunteers. To offer yourself, please fill in this form, but only do so if you are committed.
We now have a Senior Leadership Team
We are pleased to say that, on a volunteer basis, we have a senior leadership team:
Rev. Dean Aaron Roberts – Chair of the Parish Trust and CARE Project Leader
Dean is the Rector & Vicar of the Parishes of Bedwas, Machen, Michaelston-y-Fedw & Rudry, and since the Coronavirus Outbreak has been working to implement this project and get it up and running.
Mrs. Diane Brierley – Treasurer and Telephone Support Line Lead
Diane is the Owner and Managing Director of Cadwaladers Ice Cream. Alongside that she is the Treasurer of St. James' Church in Rudry and also the Treasurer for the Parish Trust which oversees the CARE Project. She is also the main inbound call handler for the Support Line and will be ensuring that someone is on the end of the line for those in need who call in to us.
Miss. Lissie Brierley – Volunteer Co-ordinator
Lissie is in charge of recruiting and managing the volunteers. It's a particularly hard job as, due to government restrictions, everything has to be done remotely! She is on hand to support volunteers to carry out their roles, she manages the rota, and keeps in contact with volunteers to make sure they're OK.
Mrs. Gillian Connolly – Policies & Procedures
Gillian looks after our policies and procedures, liaising with the Local Authority and other partners to ensure we are running correctly. As we are starting from scratch this is a massive task. However, she has the support of other members of the Senior Leadership Team as we navigate these unchartered waters.
Miss Siân Connolly – Grants & Supplier Liaison
Siân is in charge of scouting out possible suppliers to give us much needed food and other resources for the CARE Project. She also helps us to find grants that we may be eligible to apply for.
Setting up the Food Hub
Work has been going on all week to set up the food up. We now have shelving, a cooler, a chest freezer, and the beginnings of an office to ensure smooth running and safe storage of the food. We are currently liaising with Openreach to install a good broadband service in the building. This is proving to be problematic at this time due to engineers not installing services until June. We are in talks with Openreach to ask them to consider making an exception due to the nature of our work.
Grants & Donations
We have been very fortunate to receive two grants so far from organisations. A huge thank you to The BTM Community Council and to the Michaelston-y-Fedw Internet CIC for supporting us in this way.
We are currently waiting to hear back from two grant applications: The Martin Lewis grant and also a grant from Caerphilly Council.
We continue to receive donations made by individuals, which we are extremely grateful for. Thank you for being so generous!
If you want to give, the easiest way is to text CORONAVIRUS and your amount to 70085 (e.g CORONAVIRUS 5) or to use this secure online form.
Supplies
We already have a number of partners officially on board with us: Fareshare Cymru, The Co-op and Glanmors. We are actively seeking out others who may be able to assist us either with food or other non-food essentials and admin/office supplies.
Impact
In the first 4 days (this is day five and we are writing in the morning!) we have taken 57 calls for the five services we provide. We have delivered 6 food parcels this week.
Local Pharmacies and GP Surgeries are now referring to us, and the Local Authority and their partners are now referring to us too.
---
Our main priority for this coming week is to ensure as many of the volunteers who have signed up are actively working on our requests, and to continue to spread the word about the service we are providing. If you have signed up to volunteer with us, please actively pursue us to get on board, and please check your spam/junk mail for any emails that are from us.
This coming week will also see the Local Authority jump on board with us in an official way as we take on the demand of our side of the county for assistance.
We are also hoping that we will hear back from some of the grant funders we have approached.
Please continue to think of us (and pray if you are a praying type of person!) There is lots of work to be done, and we have very good reason to believe that demand is going to significantly increase in the coming weeks.
Of further interest...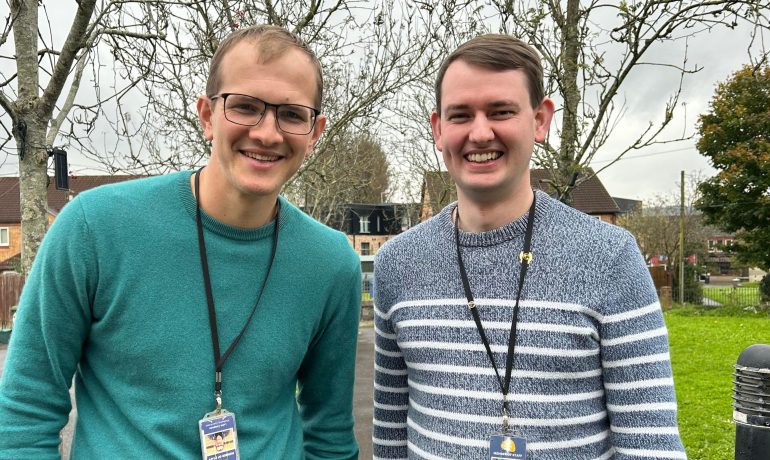 October 27, 2023
In a bittersweet moment, The Parish Trust announces the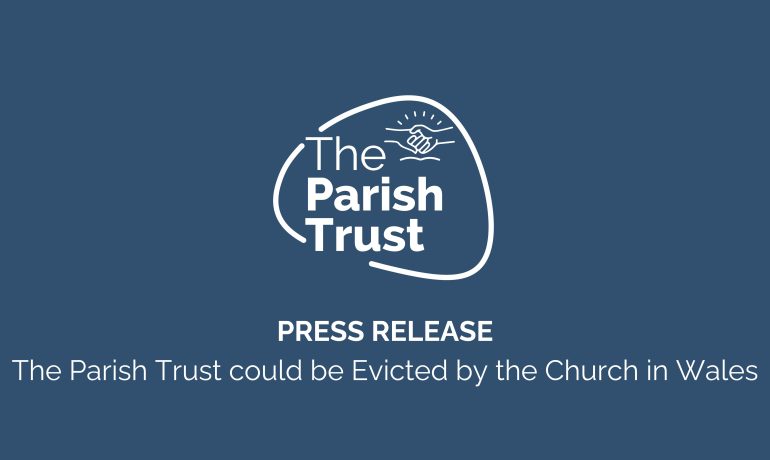 October 2, 2023
A MUCH-LOVED, award-wining Christian charity which supported over 9,000