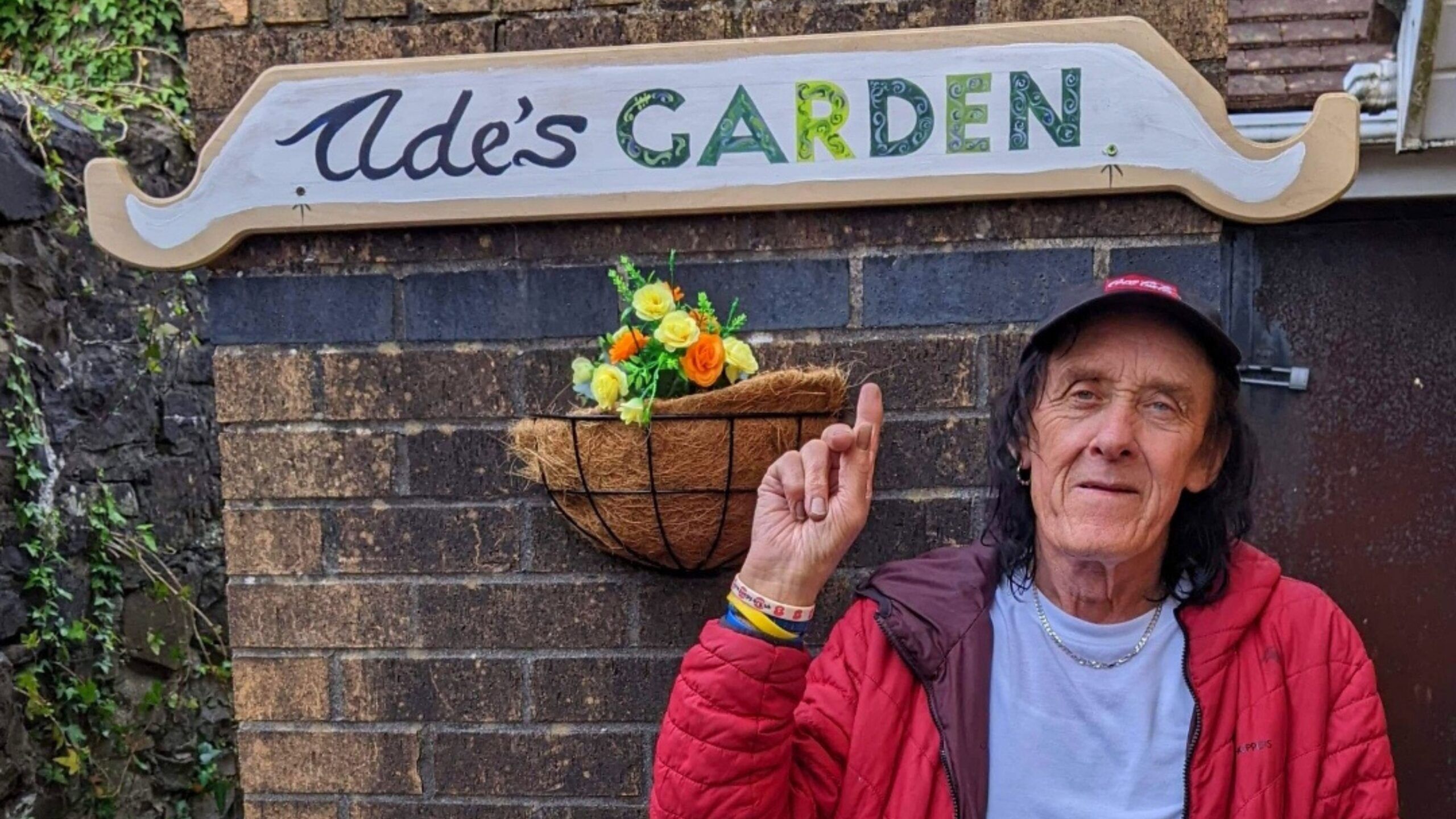 The Parish Trust is committed to helping people to find faith, hope, and love in their lives through the various projects that the charity runs. We thought it would be a great idea to start sharing some stories of people who have been impacted by the work of The Parish Trust. Here's Adrian with his story of how The Parish Trust Community Garden has helped him move forward in life. The Community Garden project was made possible by generous support from Keep Wales Tidy.
---
My name is Adrian Clarke and I would like to tell you about my experiences working at the Parish Trust in Trethomas and how it has helped me.
I came here, thanks to the help of an occupational therapist, who helped me try and move forward after losing my son to a car crash in January 2019.
I also suffer with Attention Deficit Hyperactivity Disorder (ADHD), which has been very difficult to deal with. I have always had this and it makes concentrating and focussing on things extremely difficult to do. I often find that my mind wanders to many things but eventually always finds its way back to the death of my son – I still can't believe that it's real. I have recurring dreams about my son being alive but then have to remind myself when I awake that he is dead. My physical health hasn't been too great either and in December I had to have a 5 hour long operation but I am feeling much better now!
One can not prepare for the death of their own child but I always say to myself that if my son had been ill for a long time then perhaps that would have been easier to cope with. However, my son, Jason, spoke to me only a few hours before he was tragically killed by a drunk driver in another vehicle – a loss that I never thought I would have to go through in my life.
After Jason's death, I found it very hard to be with people and I lost interest in that. The Occupational Therapist helped me by offering places where I could volunteer and I tried with various places. Things such as: working in a coffee shop – where I helped serve customers, wash dishes and also, any 'odd jobs' that they wanted me to do. The people were all so very nice wherever I went but it didn't feel like home.
I must mention the footballer, Marcus Rashford, who plays for Manchester United and how he got involved with food banks – it very much inspired me to begin with. I thought, "if I could have the opportunity to do a similar kind of work then I would love to do that". When the opportunity was offered to me by my Occupational Therapist, I took it and I am so glad that I did!
I was put in contact with the people at the Parish Trust to volunteer at their food bank – where I have stayed for almost 2 years. Although it began with packing food parcels (which I still do every week), I have helped assist with the deliveries of food parcels and I also work at the community garden – where I have spent many hours.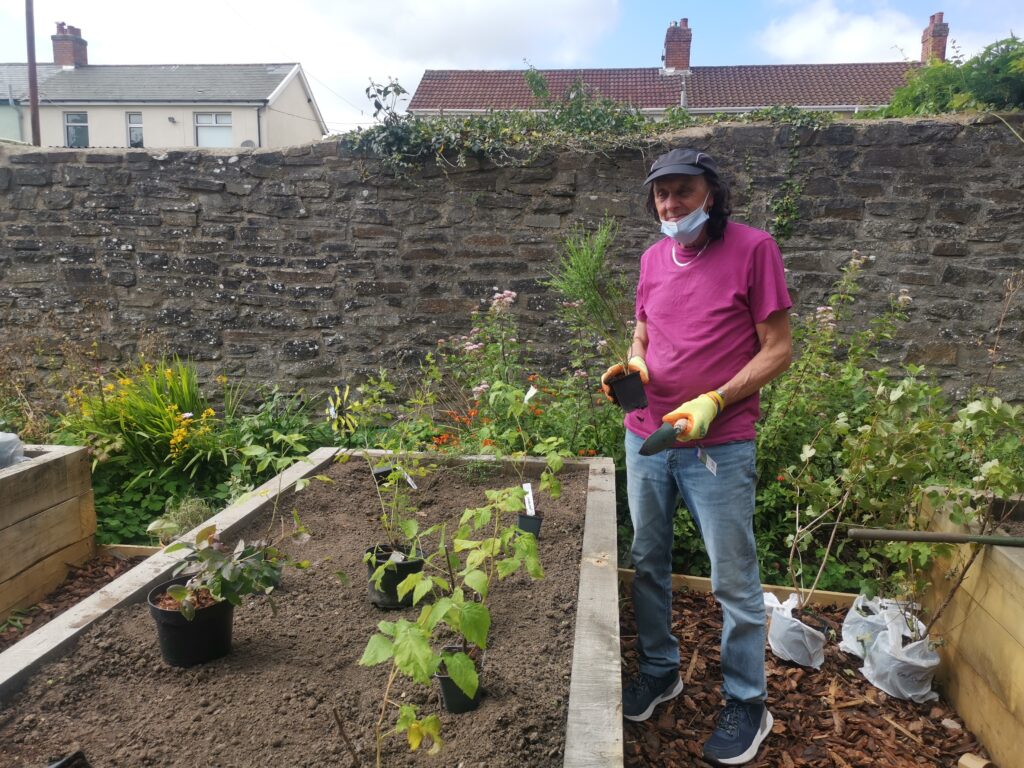 The people here have helped me turn my life around and I now feel purposeful. The garden project, I have been doing for some time has given me something to focus on which has helped a lot with my ADHD. The staff here have been great with me and I have been given a 'free hand' to design and create something special in the garden. The support I have received has been amazing and makes me feel emotional. I now feel part of something – a feeling that has been missing for a big part of my life but now, they feel almost like a family to me.
I hope to urge anyone who is out there that is struggling for whatever reason, to step forward and volunteer. I am so glad that I did and I will forever be grateful to the Parish Trust – they even called the garden 'Ade's Garden' after me and put a sign on the wall – a small gesture but it meant the world to me!
Of further interest...