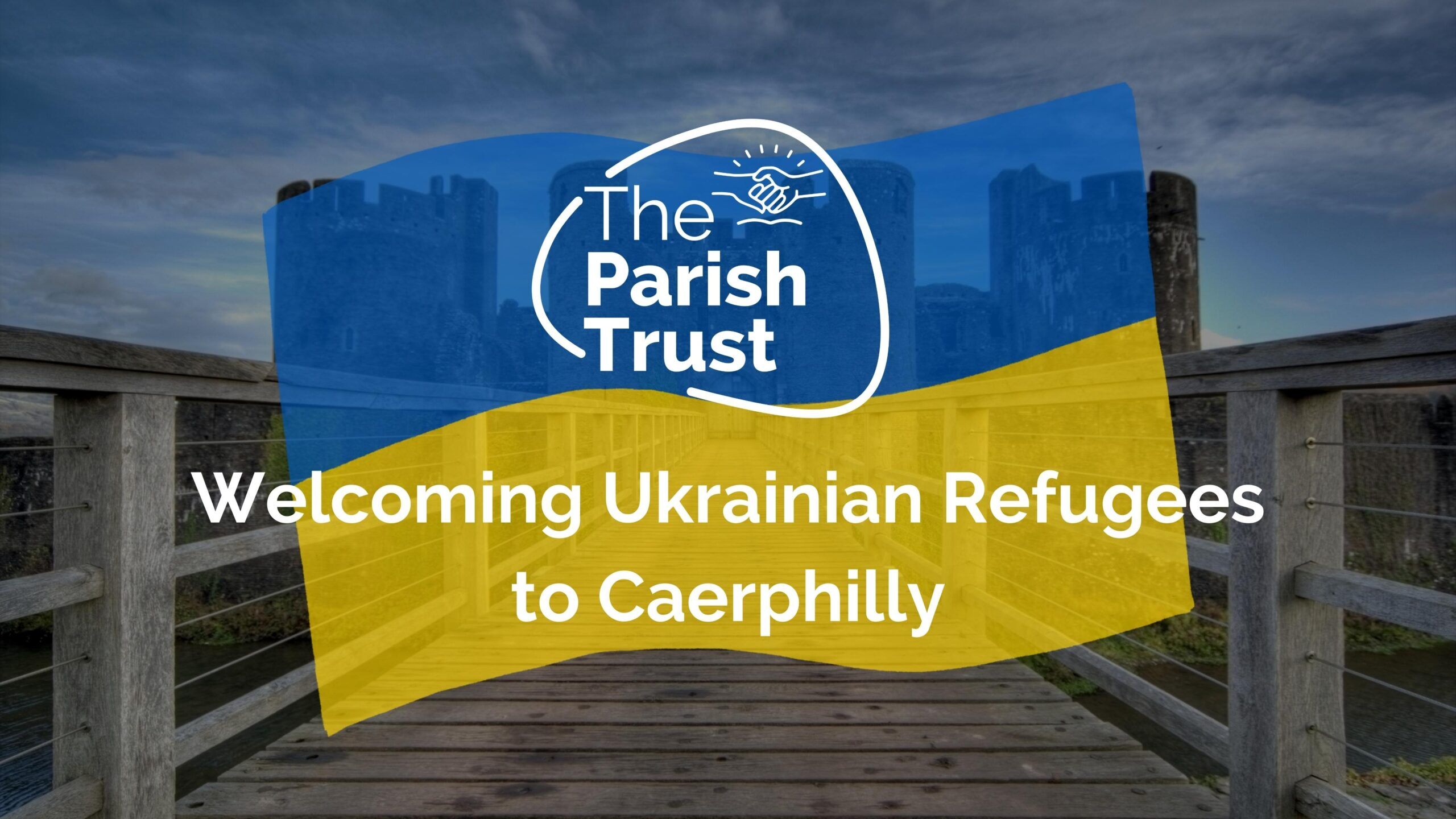 In the last few days, both the UK and Welsh Governments have published more information on the provision that will be offered to Ukrainian refugees. Whilst clarity still needs to be sought in a number of areas, we are pleased to be able to share our direction of travel with regards to the support we as The Parish Trust will offer to Ukrainian refugees and others who may be supporting them.
Immediate Support
In the very first instance, we are able to provide the following:
Automatic Referrals to our CARE Project. These referrals will provide access to medium-long term food parcel support to Ukrainian refugees, their families and a host family of a Ukrainian household through the Government's "Homes for Ukraine" scheme. In the first instance, those eligible for this must contact us directly.
Free entry to Tommy's Tots for Ukrainian parents with young children. We appreciate that young children will need significant nurturing during this time, and that the early years of life are critical in forming good memories and countering any ACEs (Adverse Childhood Experiences) that a child may have in the first few years of life.
Medium Term Support
A County wide Vigil for Ukraine. We are planning a Vigil event which will be held in Caerphilly in May to continue to raise awareness of the conflict in Ukraine, and to remind the General Public of the needs of Ukrainian Refugees. The event will include information on the general work of charities who work with refugees, as well as contributions from a wide sector of society, including our MP, MS, and Councillors. Please continue to look at our blog and the local press for updates on this.
Socialising Events and Information Sessions. Depending on demand and need, The Parish Trust will be open to providing space for Ukrainians to socialise as well as accessing key information so that they can orientate themselves to life in the UK. We will be working with other charities and public sector organisations to assist in this wherever we can. We are encouraging any other organisations who need additional support to contact us and make themselves known.
Hosting a Family. The Parish Trust is actively seeking a way to acquire a property to house a refugee family or individuals who have sought refuge in Wales. Due to the lack of clarity surrounding financial support available to refugees, this process is taking longer than we would like, but we are actively pursuing this as a tangible way in which we can have a "hands on" approach to responding to the refugee crisis unfolding in Europe. If we make progress in sourcing a place to house a family, we will most likely set up a specific fund so that the public are able to donate and "sponsor" them through their stay.
Long Term Support
Volunteer/Employment Opportunities for Ukrainian Refugees. We will begin to look at ways in which we can help to integrate Ukrainian refugees into Welsh life, and assist them in making new connections through volunteering, work placements, and hopefully, job opportunities.
Our work with all refugees. The war in Ukraine has highlighted a particular situation whereby people have been forced from their homes, creating a refugee crisis. However, we are mindful that there are other refugees besides Ukrainians who haven't had the same press coverage. As an organisation, we will look to see whether we can establish a permanent provision within the core activities of our charity for refugees who are settling within Caerphilly, regardless of their origin country.
---
Our current plans have been determined after meetings with various stakeholders, including Social Services and Housing in the Council, Community Regeneration, Local Councillors, our Member of Senedd, and MP. More meetings are planned with Employment Support, Charities specialising in supporting Refugees, and Housing Charities.
We will endeavour to continue to update the General Public on our efforts towards helping Ukrainian refugees as plans develop. The situation is evolving rapidly and information isn't readily available, which makes planning difficult. However, we hope our current plan will show itself to be of benefit to refugees settling in Caerphilly, and we reiterate our continued thanks to the General Public for supporting the work of The Parish Trust.
Of further interest...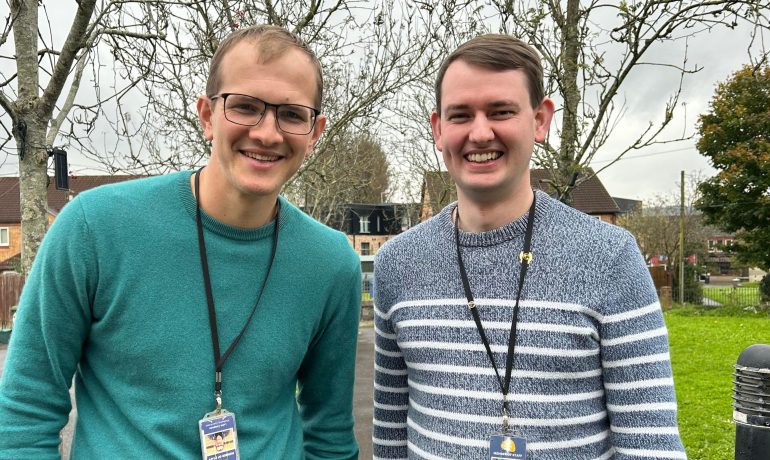 October 27, 2023
In a bittersweet moment, The Parish Trust announces the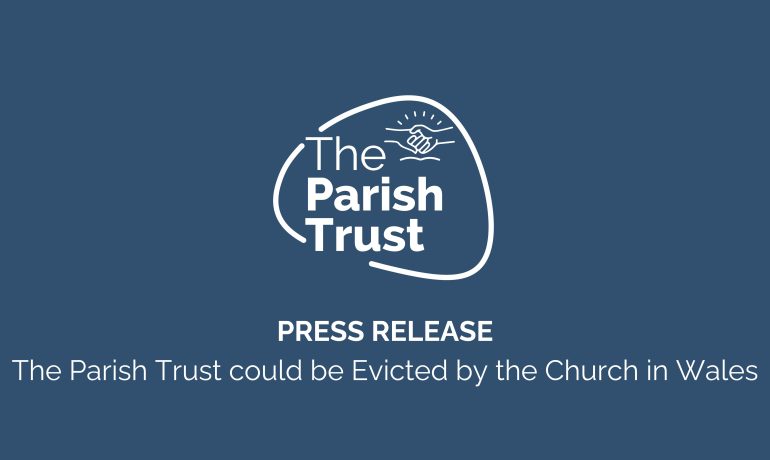 October 2, 2023
A MUCH-LOVED, award-wining Christian charity which supported over 9,000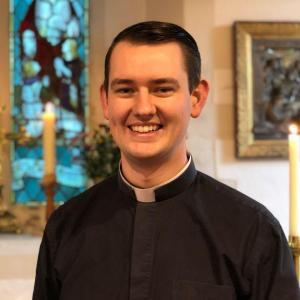 Written by
Rev. Dean Aaron Roberts
Rev. Dean Aaron Roberts (BA, MA, Cert.RSCM) is the Founder and Chief Executive Officer of The Parish Trust. Prior to his current role, Dean was the Chair of Trustees for the charity. Dean has worked in a ministerial role as an ordained minister. He also holds a position at Aneurin Bevan University Health Board as a Chaplain. He is the Vice Chair of Governors of a primary school, and has served on various Boards and Committees throughout his career. Dean is a member of the Association of Chief Executives of Voluntary Organisations (ACEVO)