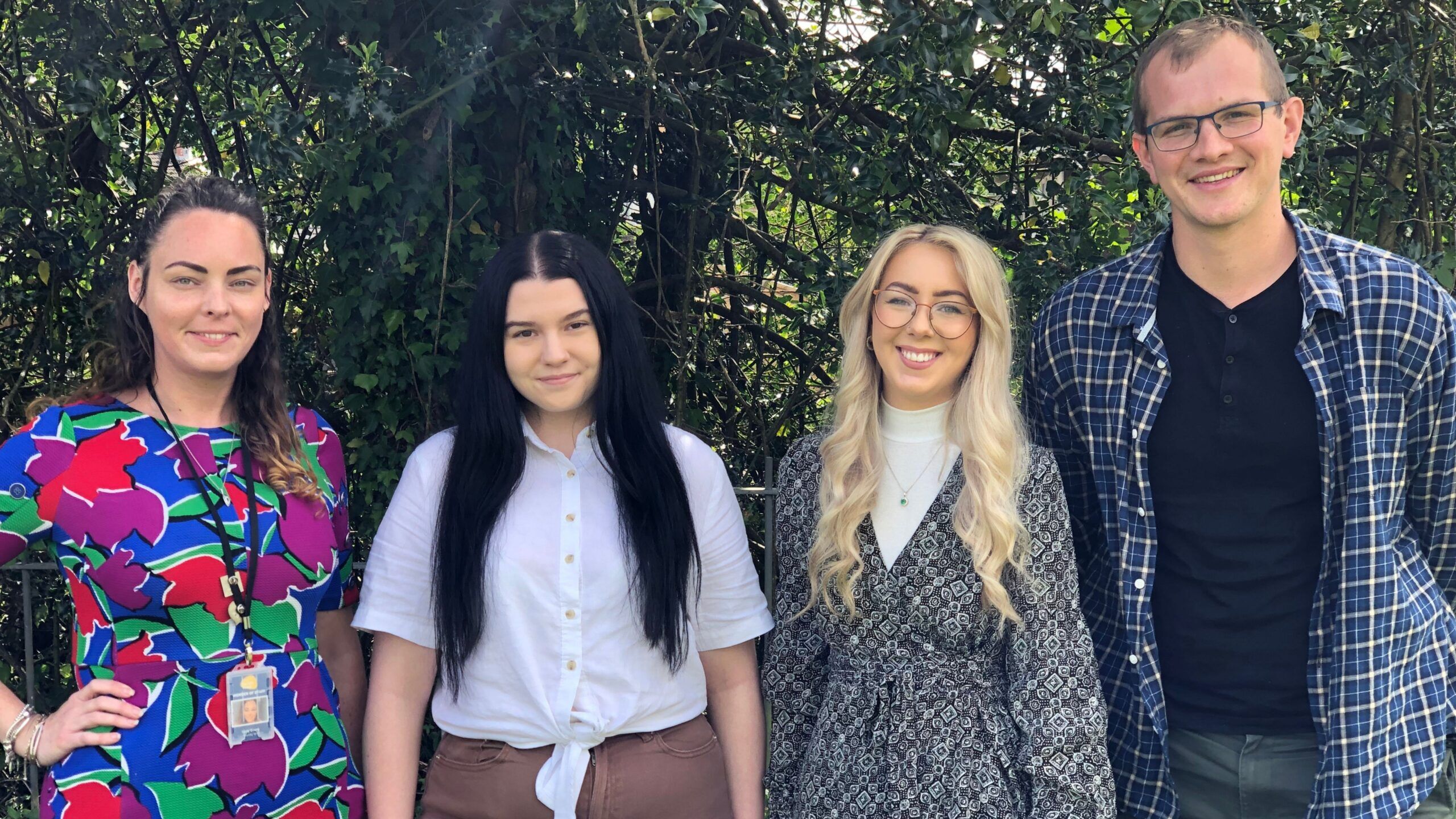 The Parish Trust is delighted to welcome a number of new staff members to the charity as work at the organisation continues to expand. With the departure of Aimee Rees, our former Community Worker back in April, there was a need to find a new Community Worker. We also said goodbye to Jenna last week, one of the Administrators, who has left temporarily for maternity leave, with her first child being due in August.
This has left two positions open at the charity, but in addition to these roles, other appointments have been made.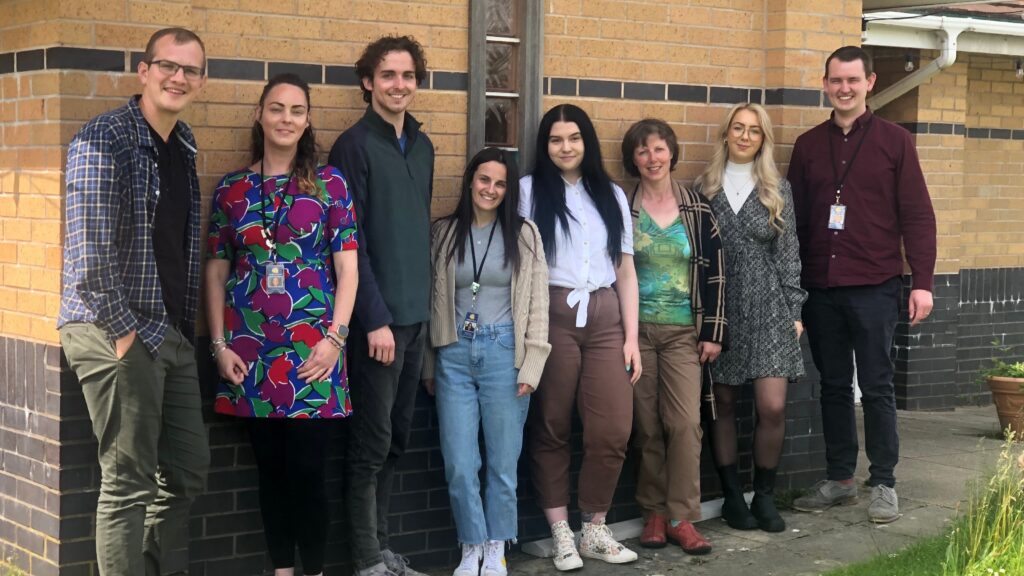 Firstly, we are happy to announce that Carly Evans has been appointed as The Parish Trust's new Community Worker. She brings with her a lot of hands on experience as a volunteer with us, as well as prior experience in other areas of interest. Carly has fantastic ideas and is local to the area, so we are excited to see how she is going to make her mark here with us.
Covering for Jenna's maternity leave is Charlotte Carey. Charlotte will be helping Saffron in the office for the next 12 months as our Administrator, and has a keen interest in theology, having completed her undergraduate degree and now finishing off her Masters qualification. Charlotte has already settled in well over the last two weeks after going through a handover with Jenna.
Beth Morgan has been appointed as The Parish Trust's Cleaner. With significantly increased usage of the building with a variety of events, clubs, and courses being run during the week it has been evident that the building needs significant attention on a daily basis in order for it to be kept to a high standard of cleanliness. We have already been impressed by Beth's attention to detail, and the building is already looking a lot better from her work!
Carrie Gealy is The Parish Trust's Youth Engagement Officer. This strategic role will focus on making provision for children and young people in our service area, offering events, clubs, and courses specifically for them, as well as being a champion for getting children and youth involved with the charitable sector. We are blessed to have so many amazing young people already with us, and Carrie will be fantastic at taking us to the next level as an organisation to engage in a meaningful and lasting way with children and young people who we may not be reaching yet.
Finally, Luke Coleman has been appointed to be our Wellbeing Coordinator. As a charity, a major priority for us is promoting, nurturing, and pioneering ways to grow and improve wellbeing of all our stakeholders. Luke's task will be to be the first point of contact for this within our organisation, and will be drawing alongside all our activities as someone to help, encourage, support, and signpost.
Rev. Dean, our Chair of Trustees said of the appointments,
We never thought that, just two years into our operations as a charity, that we would be doubling our staffing to meet the rising and emerging needs and opportunities that we are faced with as The Parish Trust. It's a very exciting time to be involved in the charity, and we have been blessed to see these very gifted and able individuals join our team here at The Parish Trust. I want to extend my congratulations to them, and assure Carly, Charlotte, Beth, Carrie, and Luke all our best wishes and prayers as they embark on this new journey. May God bless you as you serve here at the charity. We also want to say farewell for now to Jenna, who's taking some time out for maternity leave. We're very excited for her and Nathan as they await the birth of their new child, and we're really looking forward to seeing lots of pictures when baby arrives!
---
Note – Cover image of (l to r): Carly Evans, Charlotte Care, Carrie Gealy, Luke Coleman
Of further interest...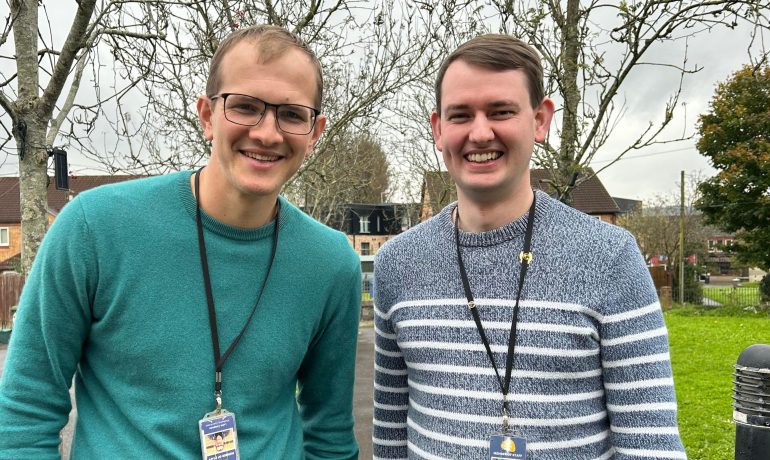 October 27, 2023
In a bittersweet moment, The Parish Trust announces the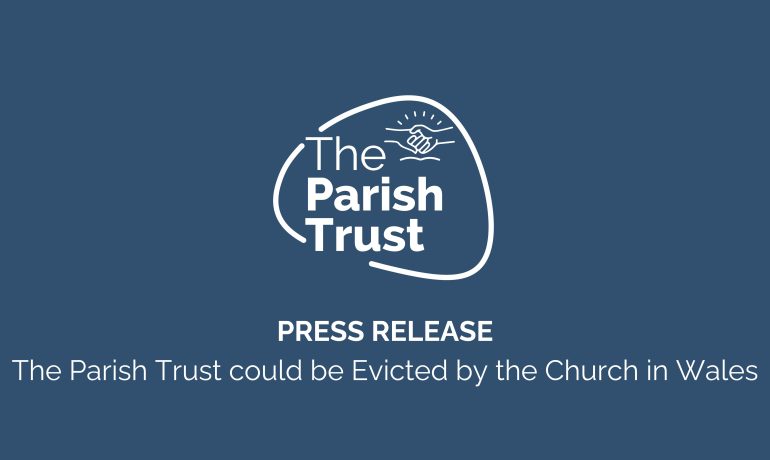 October 2, 2023
A MUCH-LOVED, award-wining Christian charity which supported over 9,000