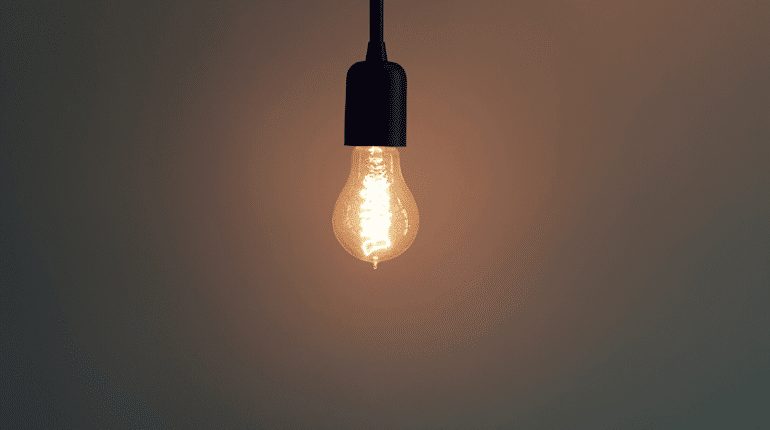 Since the Public Meeting that was held on Saturday 26th October, one of the many things we have been doing is compiling all the ideas and feedback from the questionnaires that were given out as part of the meeting.
All that work has now completed, and we are very excited to be able to share the results with you. What follows is an infographic with all the headline information, and then below that are some of the comments that people made for us to consider.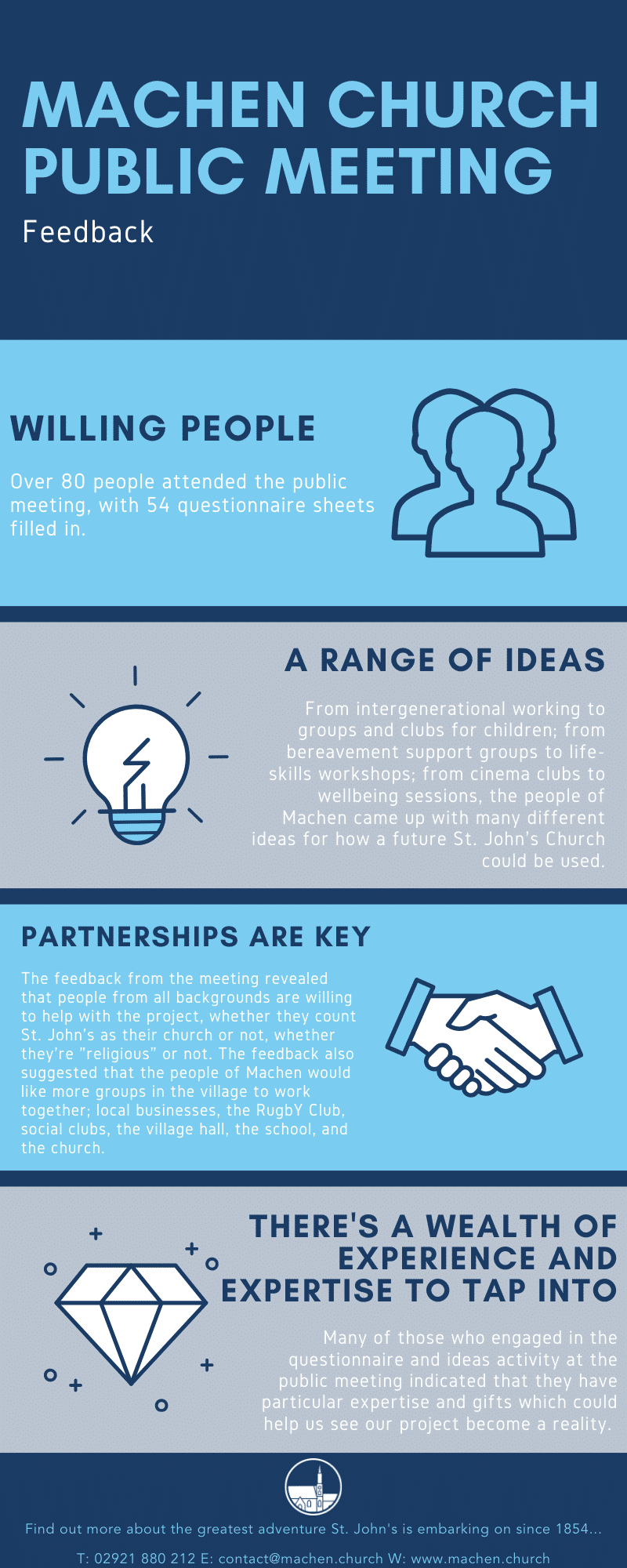 Comment on the Questionnaire Results from Rev. Dean
We think this is all very encouraging! Support was overwhelmingly positive at the meeting, with only 5 people voting against a motion to back a redevelopment scheme at St. John's Church. In our questionnaires, we asked the question, "If the inside of St. John's Church was reorganised, do you think it could provide a suitable environment to support the following in Machen community…" and gave a list of possibilities. We found the following:
The lowest number of "yes" answers was 32 (when considering Sport Activities in the church, such as badminton and fitness groups)
The highest number of "no" answers was 5 (again for the suggestion of Sport Activities in the church) followed by 2 for Tea Dances.
The highest number of "Don't Know" answers was for the suggestion of Sport Activities at 13 people, followed by 11 Don't Know answers for a Cinema Club.
Comments from the Questionnaire
Some comments were more negative towards the project:
Is any of this needed when we have a village hall All of these activities can be done in village hall. They are very good ideas but I am doubtful that any will come to fruition. Unless the community use the building and support the project?
What happens if building is not used after redevelopment?
Some people supported the project, and wish us to make some considerations as we plan and implement it:
Fully support the use of the church for all activities providing adequate parking facilities are factored in!
Any activities arranged must be worked with the village hall and church hall. There is a need to work together.
Only a vibrant, all age church community and congregation can take this project forward.
All of these are possible with added facilities-toilets, kitchen, parking and access but you will need continued support!! Evening and weekend events as majority of Machen are in work during the week.
The overwhelming majority of people were completely behind us:
Happy to help in any way!
Not church goers but want to support Machen community and meet people in village.
I'm part of youth group and looking for bigger venue. Happy to help – I do project management and finance as a job!
Please set up an online donation page so we can give money to the project!
Please arrange more volunteer days so we can help in practical ways.
Going forward
Thank you everybody for your continued support – firstly by attending the meeting, and since then by sending in messages of support, offers of help and fundraising ideas. Continue to keep up to date with our church website on news updates and special announcements!